by Dean Mitchell
@DeanMitchellDZN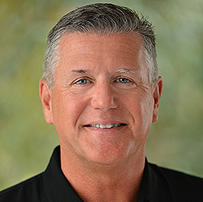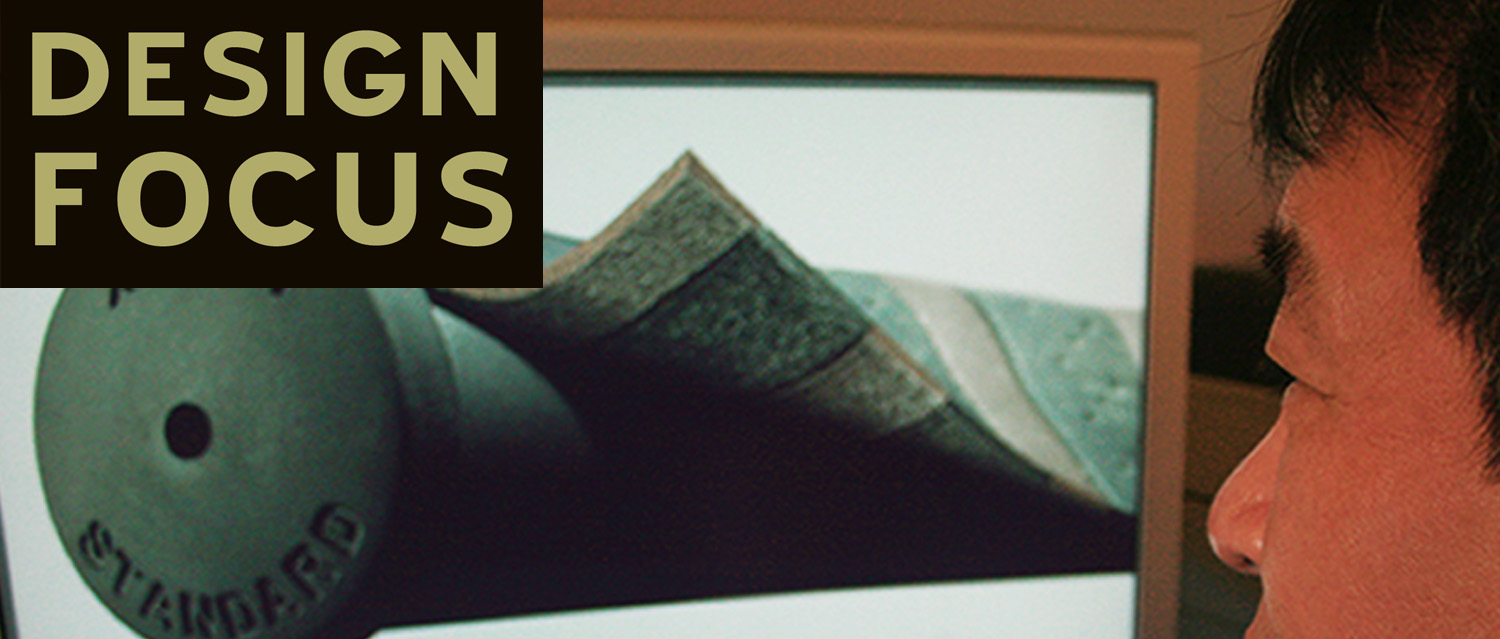 by Dean Mitchell
@DeanMitchellDZN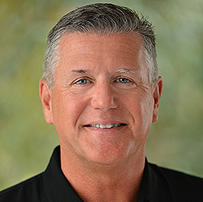 T
his Issue features the inside story on how we create photo cut-aways from a product that won't peel apart nicely. Digital retoucher (and long time DMD collaborator) Pak Sing Chan, shows us the stages involved to pull it off and keep it looking like a photo.
Additionally, Pak takes us through our process of color matching our images to the actual product. In this case a Daiwa fishing reel. It's this attention to detail that makes our clients' products stand out. Pak and I have teamed up for over 25 years creating catalogs, brochures, websites and ads for clients including: Daiwa, Solatube, Lamkin and WD-40.
BEHIND THE SCENES

Producing a cut-away product photo

The client wanted to feature the various layers of their new technology golf grip. They did not want an illustration and wanted it to look like a photo for realism next to the product shots. To create this image, we shot 4 different component images to use in our photo composite:

A We tried as best we could to peel away the various layers. Then we used thread and dowel to shape the flaps in the rough position we wanted.

B The inner rubber core was in reasonably good shape and gave us a lot of actual photo texture and lighting to work with

C A clean grip was shot in the same position to give us the end-cap.

D The outer grip texture was shot for half of the peel back look.
Product shots that actually look like the product are more than just a nice photo
Color rendition between websites, brochures, catalogs P.O.P. and the products they offer is crucial. A product you hold in your hand looks much different than it does in a photo. Factors such as metallic paint, tacky grips, anodized metal and fingerprints need to be addressed in post-production.
Our reputation has been built on this sort of detail. Most manufacturering clients need time to perfect the engineering and tooling while we are creating their marketing materials. We can buy time with our abilities to make product mock-ups look like finished masterpieces. In the end, it all dovetails together—and everything matches up by design.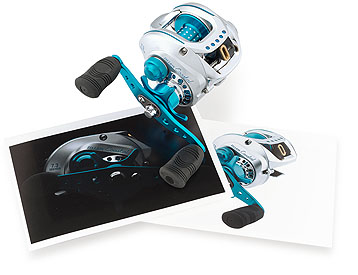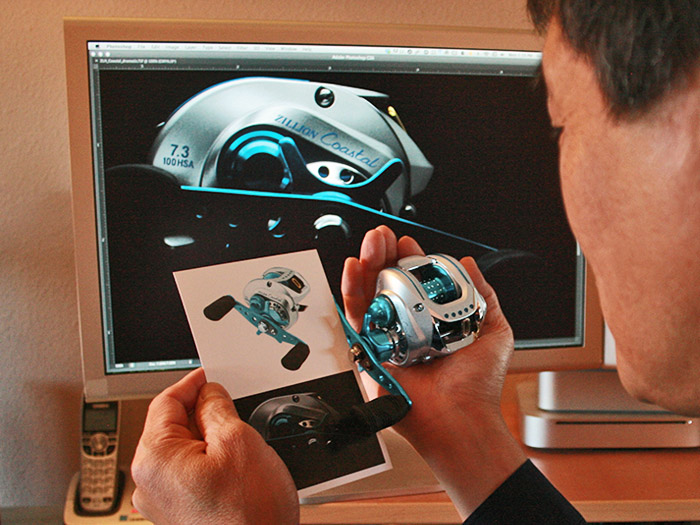 Pak painstakingly takes each product in his hands and color matches it to simulate the actual colors as close as possible.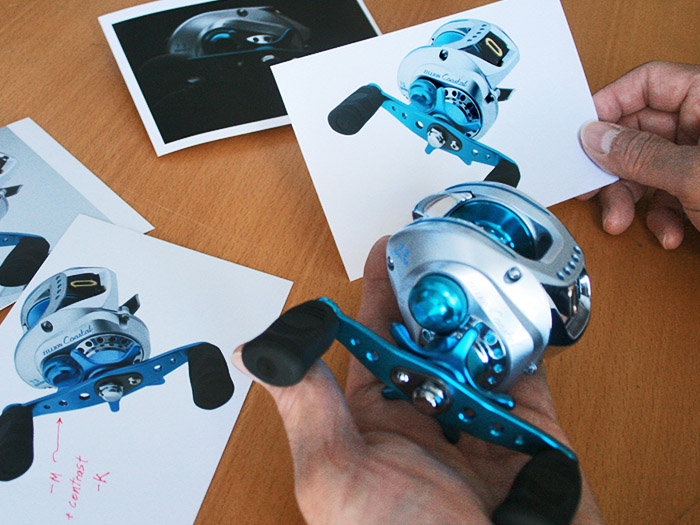 He strips out the product and adjusts the color. Then he orders a Veris proof and color matches with the actual product.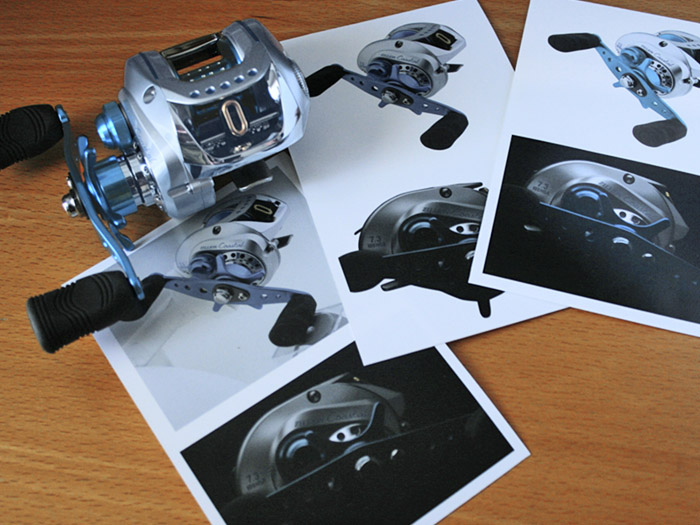 This might go two or three rounds as he makes color adjustments and sharpens the images.